Window Repair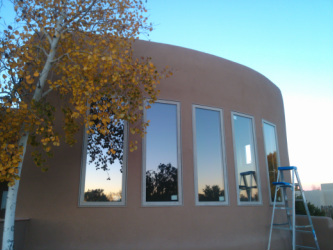 Whether your windows or skylights are broken, fogged, stained or have condensation,
Capital City Glass & Mirror
offers fast and reliable service to fix any window repairs you might have. We can help repair one window or update your entire house.
Low-E Energy Efficient Insulated Glass
Low E
stands
for "low emissivity". Low-E
glass
is coated with a virtually invisible, metallic oxide that improves thermal performance in order to keep your house energy efficient.
We offer a 5 year warranty on all of our Double Pane Insulated Glass Windows!
Screens
Capital City Glass & Mirror offers a variety of different screen material to fit your window or door needs. Fiberglass, aluminum wire, solar screen, and pet screen is some of what we offer.

Solar Screens
The ultimate in shading protection, this fabric blocks up to 90 percent of the sun's heat and glare before it reaches the window or glass. In addition to providing excellent sun control properties, this mesh also serves as an insect screen. It offers excellent outward visibility and is available in Charcoal and Silver Gray colors.

Pet Screens
We offer Strong durable pet screens made from thick nylon that is resistant to rips and tears.

Fiberglass Screen
Our fiberglass screen is our standard screen. We can install new screens or repair old screens that have been torn or broken. We can also custom cut, deliver and install.

Aluminum Wire
Aluminum wire screens are more durable and last longer then the traditional nylon screen.



Glass Doors
We can replace and repair glass doors, sliding glass doors, patio doors, and door with windows. Our glass is tempered, laminated and safe.
Ask about our onsite window and screen repair!
Call 505-473-0790 for a free estimate!